CoreIMS™ Vault Management Software
CoreIMS™ Vault Management is a warehouse management solution designed for Precious Metal Depositories and Traders with feature-rich functionality and user-friendly interface. The system is flexible and easily customizable, making it an effective solution to support multiple businesses.
The Core of the system is Vault Management Solution developed by CorePartners based on over 8 years of experience in Precious Metals space.
Effective stock management
CoreIMS™ Vault Management Software supports standard Precious Metal transaction types (Stock In, Stock Out, Stock dual control, Stock Allocation/De-allocation, Receive actual weight Items, etc.). Special feature are also available related to security procedures implemented in your facilitates. New types of transactions can be easily implemented to suit specific business needs of every customer
Multiple warehouse support
Single installation of CoreIMS™ VM can serve multiple physical or virtual warehouses; providing full separation of their stock operations.
Custom fields support
Custom fields can be used to add business specific information to almost any entity of the system (Item, stock, order, etc).
Advanced Bar-coding support
CoreIMS™ supports barcode scanning and printing of any inventory operation. Usage of barcode label printer significantly increases effectiveness of order processing.
Batch and Serial numbers
CoreIMS™ allows recording of unique serial numbers of the stock items as well as assigning of batch numbers to multiple stocks.
Multiple currencies support
CoreIMS™ can generate invoices and record settlements in different currencies using conversion rates. Rates can be automatically fetched or entered manually.
3PL support
CoreIMS™ Vault Management Software have rich functionality for 3PL operations support, including: multi-client software, receiving & withdrawal by client's order, ownership transfer, billing, security settings for each client, exchange contracts management, document creation and printing, reporting tool, inventory and history reporting. This functionality is also embedded into framework and is available for customized solutions (see detailed descriptions in CoreIMS™ Framework section below).
Easy Customizable reference data
CoreIMS™ Vault Management Software contains all the basic common reference data directories like Countries, Currencies, UOMs, etc. These lists can be easily modified and extended to suit your specific business requirements.
Accounting module
CoreIMS™ Vault Management Software accounting module can generate customer invoices, perform tax (VAT) calculation and be integrated with third party accounting software.
Operation history
CoreIMS™ Vault Management Software keeps history all stock operations for further reporting and analysis.
User interface
CoreIMS™ Vault Management Software has user friendly, rapid, AJAX-powered web interface. Look and feel can be customized to fit customer corporate design needs.
Third party system integration
CoreIMS™ Vault Management Software provides an easy way to develop user-defined integration modules for interaction with third party systems.
Another integration approach is CoreIMS™ VM Web Services that can accept incoming requests from external systems. CoreIMS™ can also send notification messages to external systems.
User management and security
CoreIMS™ Vault Management Software has a standard user/role security system. The system can use its internal user registry or connect to external one via LDAP or user defined adapter.
Transactions authorization mechanism supports four-eye principle.
Data audit
CoreIMS™ Vault Management Software database keeps track of all changes made to records, (can be switched off to increase performance). Full data audit trail log is available for error recovery or investigation purposes.
Multiple output format support
CoreIMS™ Vault Management Software can export data in PDF, XML and HTML format.
Scalability and Reliability
CoreIMS™ Vault Management Software uses Network Load Balancer for unlimited horizontal scaling of application servers and Fail-over application cluster for background processes. This allows CoreIMS™ to work in 24х5 mode with downtime less than 30 minutes per month. For failover clustering can be used both Oracle and MS SQL Server systems.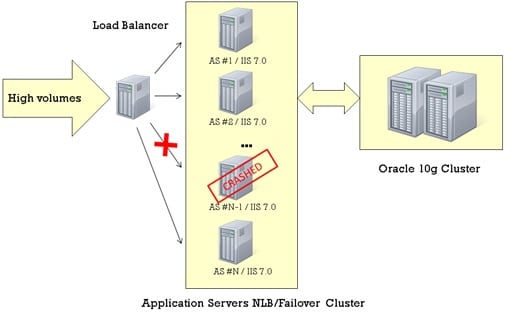 Hardware and software requirements
Database:
MS SQL Server 2005 or higher, Oracle 10g R2 or higher, Enterprise Edition
Hardware:
At least 4 Core processor, 800 MHz FSB, 4 GB RAM (or higher), EMC disks, 8GB disk space
Operating System:
MS Windows 2008 R2 Server 64bit
Application Server:
Microsoft IIS 7.0, Windows 2008R2 server, .NET 3.5 SP1 or.NET 4.0
Hardware:
At least 4 core processor, 800 MHz or higher FSB, 4 GB RAM (or higher)
Operating System:
MS Windows 2008 R2 Server 64bit MS Internet Information Server 7.0 MS .NET 3.5 SP1 Runtime
3PL support
Multi-client software
Multi-client, client-owned Inventory management for precious metals safekeeping and tracking.
Receiving
Receive on the fly, create new customers, items or SKU (stock keeping units) on the fly – based on client's order.
Withdrawal
Withdrawal of inventory items, selection of shipment method, and confirmation document printing
Ownership transfer
owner transfer including all required documentation
Billing
Automatic Invoice Creation
Automatically calculate recurring storage and shipment, including monthly, quarterly, semi-annual, annual billing based on selected pricing methods: quantity, weight, fixed pricing.
Additional charges can be added either during receiving, shipment or independently at any time and accounted for in a later invoice generation
Billing parameters are specific to each client or stock i.e. two clients may store the same product, but be billed in completely different ways
Default billing rates for storage, handling and services
Import/Export
Export/import with 3rd party systems via CSV and XLS files
Client's Security
User profile with roles and permissions setup
Ability to create permissions for external users
Activity tracking, audit trail logging
Exchange Contracts Management
Support of multiple exchanges (NYSE Liffe, CME)
Automatic validation of exchange eligibility rules
Support of: Gold, Silver, Platinum, Palladium
Reporting tool
Configurable reporting tool with export (pdf, ms word, ms excel), printing, e-mailing capabilities.
Easy creation of new reports (XML templates)
Powerful custom filter for ad-hoc reports
Inventory and history printing
Audit trail reports
Inventory, transaction history, customer history
Customer Holdings, Holdings by Inventory Code
Total holdings for Insurance
Weight per metal