QuickBooks™ US Edition Inventory System Bridge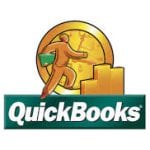 QuickBooks™ provides customers with precise control and safeguarding of accounting Information. Given its focus on accounting, QuickBooks™ is not designed to provide real time inventory detail such as location, status, and value. CoreIMS™ design does provide for this type of information and much more. This includes accurate and meaningful tracking information on the receipt of goods, movement of goods between sites and locations, as well as the sale, removal, and disposal of goods.
Other CoreIMS™ Inventory Management System features include:
Kitting
Lot and serial tracking
The availability of precise value and status information on goods existing in inventory at any point in time.
As such, the CoreIMS™ inventory management solution is destined to be the cornerstone of your distribution and manufacturing operations.
Additionally CoreIMS™ offers comprehensive reporting capabilities to keep you up to date on a wide range of inventory data. Thus you may generate reports on item pricing, stock status, sales history, back order information, reorder points and amounts, turnover, and plenty more. Adding the Directed Operations module can keep your staff on top of quantity changes to critical inventory items to keep stocking levels precisely where you want them. Properly used, this inventory management add-on to your QuickBooks™ can help bring about the formulation of new or improved purchasing and sales policies, pricing methods, and enhanced customer service. This could also provide your company with a competitive edge over those lacking access to this type of strategic information.
CoreIMS™ QuickBooks US Edition Accounting Bridge: