Cloud Infrastructure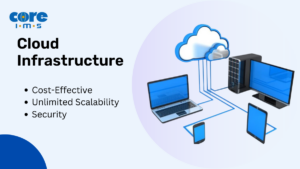 Cloud infrastructure is a term used to describe the components needed for cloud computing, which includes hardware, networking, storage and virtualization resources. Cloud-based software is a scalable and cost-effective solution for systems like enterprise resource planning (ERP), warehouse management system, production planning, logistics and transportation management system for successful launch of new projects and also improvement of existing projects. Companies are increasingly moving to cloud-based infrastructure to improve security, gain unlimited scalability and lower cost. CoreIMS cloud infrastructure is a cost-effective solution provides organizations with the control and visibility they need across their cloud infrastructures, enabling them to secure applications and provide connectivity between data centers and the cloud.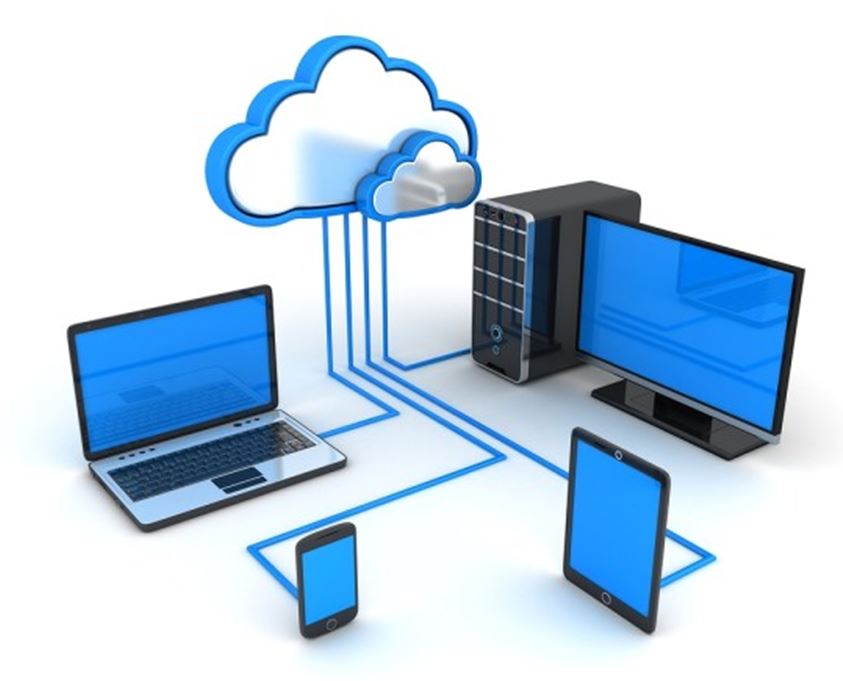 Components of Cloud Infrastructure:
Hardware: A cloud infrastructure requires physical hardware, which can be located at multiple geographical locations. The hardware includes networking equipment, like switches, routers, backup devices, firewalls, load balancers, and storage arrays.
Virtualization: In computing, virtualization is the act of creating a virtual (rather than actual) version of something at the same abstraction level, including virtual computer hardware platforms, storage devices, and computer network resources.
Storage: Cloud Storage is a mode of computer data storage in which digital data is stored on servers in off-site locations. Data that you store in the cloud can be accessed through the internet or cloud-based applications. The servers are maintained by a third-party provider such as Microsoft Azure, Amazon Web Service (AWS), and Google Cloud Storage. They are responsible for hosting, managing, and securing data stored on its infrastructure.
Advantages of cloud infrastructure:
Cost-Effective: cloud-based software greatly reduces the operating expense of a company setting up and managing its own data center. Like managing various hardware, software, servers, energy bills, IT experts, and etc. Cloud customers get all the components and services they need delivered through the cloud.
Unlimited Scalability: Cloud storage is scalable and flexible. If the current plan of storage is not enough, you can upgrade the service plan. And you do not need to move any data from one location to another, the extra space will be added to your data storage environment with some extra features.
Security: A lot of people are scared of the internet and think that, their files are safer just staying offline. However, that's not the case. Cloud infrastructure technologies and providers are always improving protection against cyber-attacks, viruses, and other data breaches with stronger firewalls, advanced encryption keys, and a hybrid approach that stores sensitive data in a private and even in a public cloud.